P6 Mr Sinclair
P6 Mr Sinclair
Hello and welcome to the P6 section of the website. We have been very busy in term one in P.6 with so much happening.
In Literacy we have been learning about famous authors and have had the chance to research and write a biography on our favourite authors. We have linked our water topic with our Literacy by creating and designing our own Tsunami animations through the help of the Nerve Centre. This gave us a chance to show off our iPad skills by combining our film and animation with various iPad apps to incorporate sound and special effect editing into the finished product. We have also enjoyed learning about Natural Disasters around the world and have learnt a lot this term about the importance of water and saving water.
In Numeracy we have been learning about written multiplication, place value and have been doing a lot of practical work to learn about the properties of shapes. In November we had fun learning about capacity by using different liquid ingredients to make George's Marvellous Medicine potions!
In December we braved the cold weather to compete in timed running speed races to develop our knowledge of rounding numbers to the nearest whole number and nearest tenth.
We have a wide range of activities to enjoy every week in P.6. Some of our class took part in a cross community basketball project called 'Peace Players' with Belvior Park Primary School which has been really exciting. Mrs Cooke comes in on Thursday to take ICT lessons, have Spanish on a Tuesday and Chinese lessons every Monday afternoon.
We love learning with i-Pads and have been using 'Active Maths' to develop key number concepts on the iPad. In Literacy we have used the iPads and laptops to write boiographies and recounts.
For PE we enjoyed swimming for ten weeks in the Queens PEC and on Wednesday afternoon we have P6 multi sports each week where pupils take part in a chosen sport every week. Our extra PE day in Term 2 and 3 will be a Monday.
In World Around Us we have been learning about life and living conditions in Ireland during The Great Irish Famine. Our class have really enjoyed doing 'Learning Logs' for homework and have produced some amazing work through a variety of ways to showcase our learning on The Famine. We have enjoyed presenting these to the class using Airplay and Showbie.
In Religion we have been learning about how Christmas is celebrated around the world and have had the chance to share our faith experiences with the class.
In our class we believe in positive behaviour to uphold our responsibilities for children's rights. Each day we have a ' Star of the Day' to reward positive behaviour. We also have a 'Star of the Week', 'Star of the Month', 'Star of the Half Term' and 'Star of the Term', so there's plenty of opportunity for pupils to be rewarded.
Well done one to all of our school award winners for Term 1!
We have lots of events to look forward to throughout the coming year including a trip to Titanic Belfast so keep checking our page to see what fun events we are involved in!
Class Photograph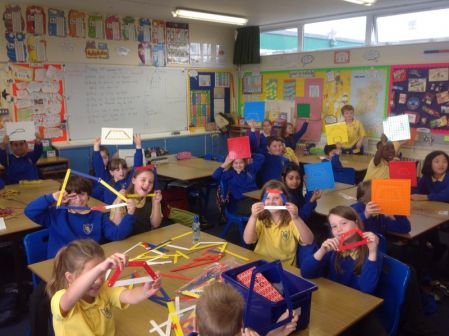 &nsbp;
Staff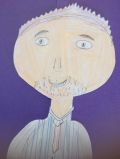 Mr L Sinclair
Teacher (P6)
Latest Photographs